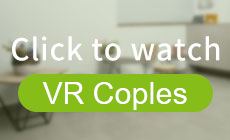 Product Categories
rattan mirro
Model:ZX19-736
Model:ZX19-736
Size:48x48xH2.5CM
Material:rattan
Color:natural
MOQ:300

Contact Customer Service
willow baskets garden baskets plant baskets outdoor plant baskets indoor plant baskets
Product Size:
48x48xH2.5CM
 Packing Size:
50x50x30CM/8PCS   
40HQ:6928PCS

Advantage:

1.With its unique woven rattan design, this beautiful mirror is a neutral-toned piece of circular artwork featuring spokes that come out like sunbeams – blending in with any interior space in your house. 
2.This wall-mounted mirror is sure to provide a clear reflection with no trace of distortion; so that you can see a clearer, more accurate reflection of your true self. 
3.By hanging this large mirror to a blank wall or even the back of a door, you are able to save some valuable floor space!